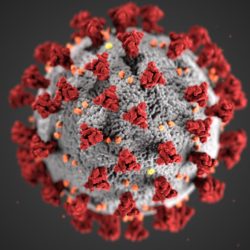 Dear visitors: Our exhibition has been open for you again since March 16, 2021. This also applies to our library and the Education Forum in Berlin. Due to the requirements of the current Corona Ordinance of the state government and the city of Heidelberg, the visit is only possible with a negative and current-day Corona rapid test, a proof of recovery or vaccination (3G).
Please check the City of Heidelberg homepage (German only) for the current regulations and associated restrictions prior to your visit.
We ask you to observe some general hygiene rules and restrictions during your visit in order to protect yourself and others against infection and, with this in mind have updated our house rules:
Access Restrictions: No one with identifiable symptoms of SARS-CoV-2 disease or any symptoms of a cold will be allowed to enter the exhibition building. Visitors who have returned from abroad within the last 14 days, have been in personal contact with returnees or have had contact with an infected person are not permitted to enter the exhibition building.
Cloakroom: The use of the lockers and the cloakroom will be discontinued until further notice. Bags and luggage are to be carried by visitors during their visit in the exhibition building.
Mandatory wearing of masks: When entering the exhibition building, it is mandatory to wear a medical mouth-nose protection. Dispensers with disinfectant are available at the entrance. Mouth-nose protectiont must also be worn in the outdoor area of the Documentation and Cultural Center if a minimum distance of 1.5 meters cannot be maintained.
Contact details: We are required by law to collect names as well as contact information during your visit. If you do not wish to provide your personal data, please refrain from visiting the exhibition.
Minimum distance: A minimum distance of at least 1.5 meters must be maintained between visitors and supervisory and ticket office staff. This applies to the entire duration of the visit in the exhibition building.
Guided tours for groups and educational offers such as workshops are not yet possible unfortunately. All media booths in the exhibition are unfortunately out of operation due to hygiene regulations. For the same reason, we must also discontinue the rental of audio guides.
These rules also apply to our Education Forum in Berlin. Visiting and using our reference library for external users is possible on a limited basis after prior registration. Further information.
Stay healthy!