Opening Hours
Tuesday:
9am – 7:45pm
Wednesday – Friday:
9:30am – 4:30pm
Saturday, Sunday:
11am – 4:30pm
Closed on Mondays as well as public holidays.
Free admission
Barrier free access
Here you will find current and past special exhibitions in Heidelberg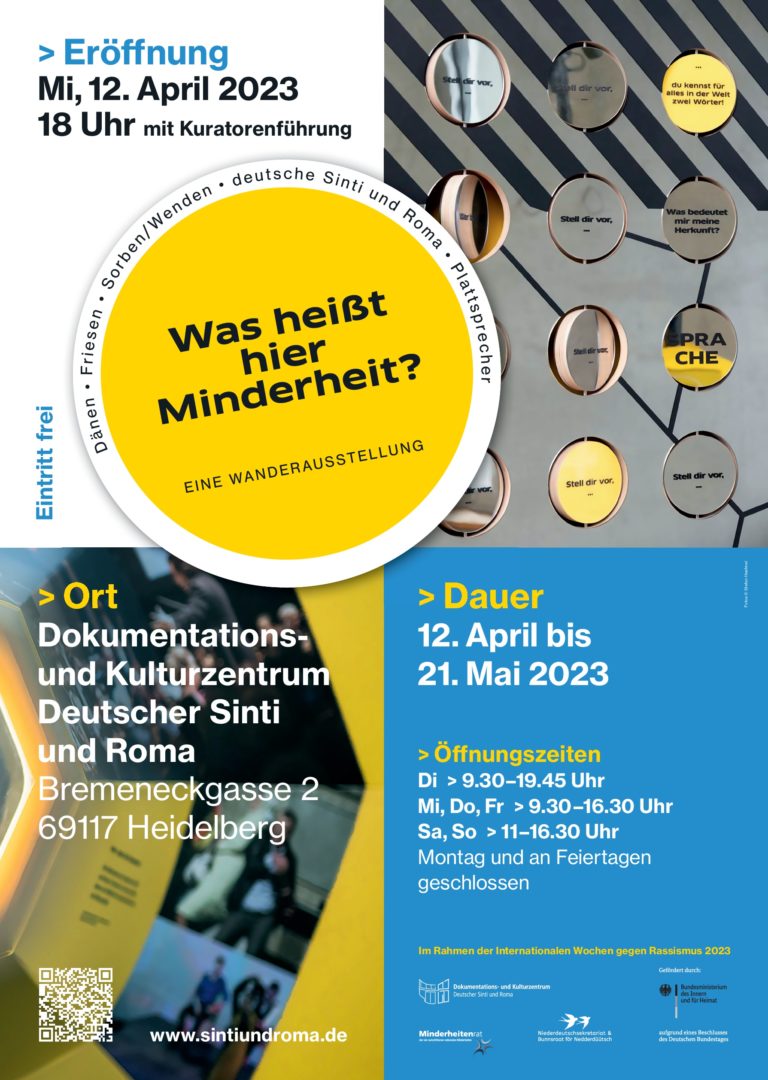 "What does minority mean here?" ("Was heißt hier Minderheit?")
Germany is home to a diversity of cultures, languages and regional identities. Nevertheless, the history, role and self-image of the autochthonous (indigenous) national minorities and the speaker group Low German are little known or even considered a well-kept secret. An insight into the life, culture and language of the four national minorities and the Low German speaker group is provided by the interactive traveling exhibition "What does minority mean here?" from April 12 to May 21, 2023.
Roma in Slovakia – Perspectives in Oil by Brother Lukas Ruegenberg
Brother Lukas Ruegenberg has been involved with Roma in Habeš (Slovakia) for a long time. He has been there several times to help the people living there. He processed his experiences into a series of impressive oil paintings.
---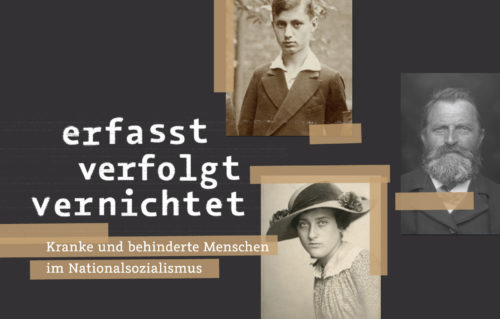 Captured, persecuted, annihilated. Sick and disabled people under National Socialism (erfasst, verfolgt, vernichtet. Kranke und behinderte Menschen im Nationalsozialismus)
Sick and disabled people belonged to the persecuted under National Socialism. They were considered a burden for the German 'Volksgemeinschaft' (ethnic community). Starting in 1934, up to 400,000 people were sterilized against their will and more than 200,000 people in mental hospitals were murdered.
An exhibition by the DGPPN (German Association for Psychiatry, Psychotherapie and Psychosomatics) in cooperation with the Foundation Memorial to the Murdered Jews of Europe and the Foundation Topography of Terror.
---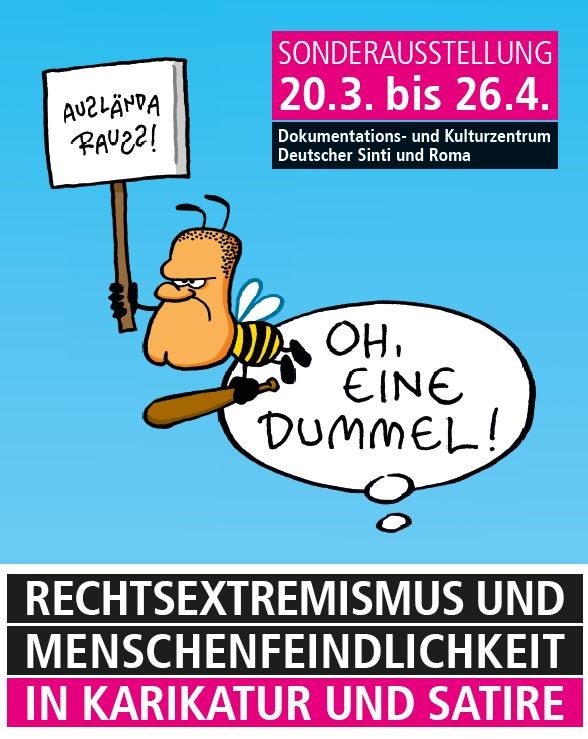 "Oh eine Dummel!" – Right-wing extremism and misanthropy in caricature and satire
Reacting to right-wing agitation and inhuman slogans with humor is absolutely possible. This exhibition, conceived by the CD barracks cultural center in Celle, displays that perfectly. There are caricatures and satirical contributions by 60 well-known artists from various daily and weekly newspapers, journals and magazines on display. Prudential and ingenious, the compilation of contributions presents everyday and dangerously simplistic right-wing populist and right-wing extremist modes of argumentation.
Bartoszewski. Resistance – Remembrance – Reconciliation
It is not only astonishing, but almost borders on a miracle. Of all things, the German-Polish reconciliation became a lifelong issue for Władysław Bartoszewski (1922-2015). The former Polish foreign minister and long-time political advisor was also strongly committed to the rights of the Sinti and Roma.
---
Sinti in the Early Modern Period. Acceptance, dissent and cooperation
The special exhibition developed by the Documentation and Cultural Center and presented on the occasion of the Cultural Days of the Sinti and Roma in 2019, provides insights into the history of the Sinti and Roma in the early modern period, a part of history still mostly unknown to many.
At a time when antigypsyist stereotypes are gaining popularity in Europe, the study of the early history of the minority has a special political significance. After all, Antigypsyism is based on the stigmatization of the minority as a foreign and outside group. A look at the early modern period, on the other hand, reveals the connections between minority and majority.